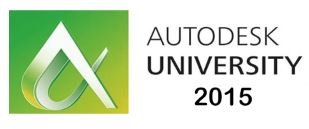 Autodesk University 2015

Be sure to stop by booth #1011 at Autodesk University 2015 where we'll feature a variety of new products and technology demos you don't want to miss:
The all-new APEXX 1 featuring an optional overclocked 4.4GHz CPU or up to 18 Intel Xeon CPU cores in the world's smallest workstation chassis.

The BOXX Workflow demo showcasing the benefits of an overclocked workstation for modeling and design combined with a BOXX renderPRO for offloading rendering and simulation.

The best-selling, overclocked APEXX 2, now updated (and faster than ever) with the new Intel Core i7 Skylake CPU. Bring your Revit, Inventor, or 3ds Max files and try it for yourself.
Using V-Ray on a GPU-rendering workstation (with four overclocked GTX Titan X GPUs), we'll demonstrate how to render content for VR platforms like the Oculus Rift.
Autodesk's Gary Davis demonstrating the latest 3ds Max features and techniques.
Lightworks demonstrating the latest NVIDIA Iray features.
We look forward to seeing you in Vegas!