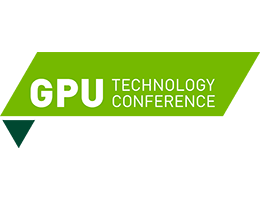 GTC 2016

We'll be launching a variety of new and unique GPU centric products next quarter and you can see them for the first time a GTC in San Jose, April 4-7.
New products will include:
FLEXX - rack mounted modular workstations ideal for graphics intense 3D content creation and GPU compute.

APEXX 4 - A special GPU compute edition featuring four liquid cooled overclocked GTX Titan X GPUs for V-Ray RT rendering.

APEXX 5R - All-new rack mounted variation of our popular APEXX 5 tower, ideal for GPU rendering or driving multiple displays.
Be sure to stop by booth 631 for live demos and stay tuned for additional announcements regarding these products.
Talk to The Experts
Optimize your space and performance by getting started on receiving your compact workstation solution from BOXX today. Fill out our form below and one of our BOXX performance specialists will get in touch with you to discuss the APEXX 1 and how it can support your specific needs and workflow.