VIRTUALIZATION
& REMOTE ACCESS
VDI For Power Users
Virtual Desktop Infrastructure (VDI) is a technology that enables an organization to host many users on a single physical server. While this is a viable approach for the majority of your enterprise, special consideration and configurations need to be considered for your virtual workstation power users. BOXX XDI (Xtreme Desktop Infrastructure) is a philosophy towards VDI which focuses on optimized solutions that preserve critical application performance for users of graphics intense applications.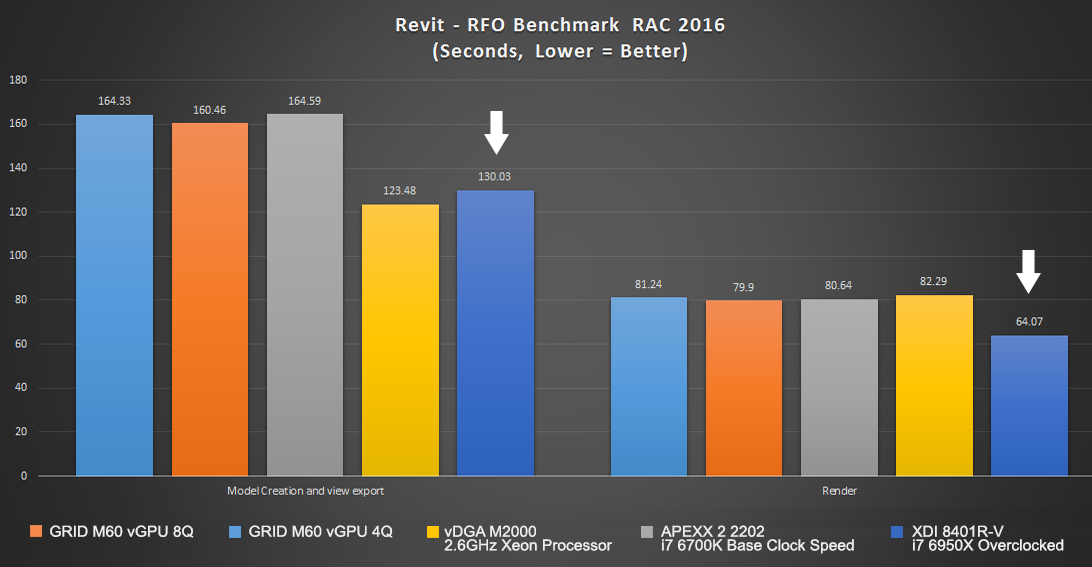 Why VDI?
When making decisions about the best VDI solution, you need to clearly understand what is driving your organization's desire to virtualize. If the reason is strictly to reduce up front hardware costs, you may be setting yourself up for diasappointment. Since power users require a high performance virtual workstation, it's not practical to host dozens of users on a single server. Therefore, the price/user for a virtualized solution will typically be higher than a bare metal workstation. So why bother with workstation virtualization?

There are many benefits of virtualization other than hardware consolidation, which may be appealing to your organization. These benefits include...
Remote Access
With a virtual workstation, you can access all of your professional applications and assets from anywhere on your organization's LAN using a zero client device. Or, you can access a virtual workstation remotely from anywhere with an internet connection using Teradici's PCoIP® Software Client for worstation use.
Data Security
As mentioned above, VDI allows your users to access digital assets on a central server. Sensitive data never has to leave your server room. Additionally, our implementation features 256 Bit suite B Encryption.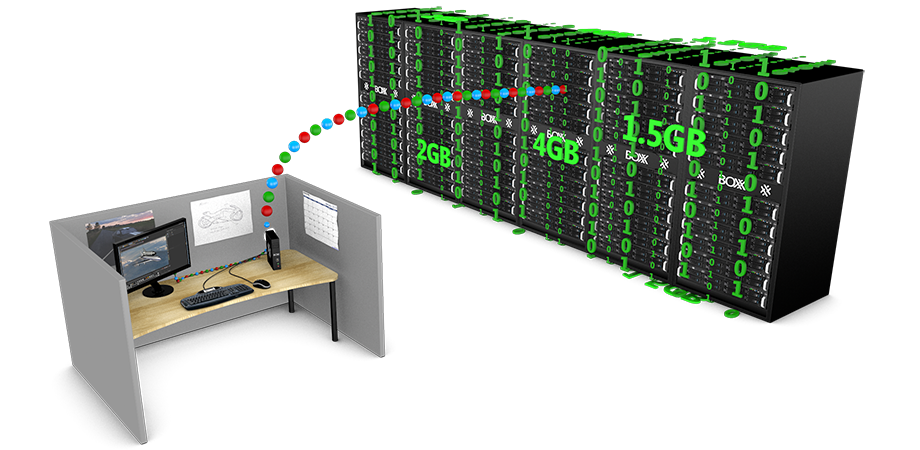 Data Centralization
BOXX customers tend to work with extremely large data sets. Virtual workstations have the added benefit of centralizing these data sets. Remote users don't need to transfer large files from your organization's server to their location, as found with a traditional VPN. Instead, big data remains in your server room and "lightweight" pixels are streamed to the remote user.
Manageability
VDI allows a more streamlined approach to management and organization. IT can centralize data and applications in the data center with full control over hardware resources and end user profiles.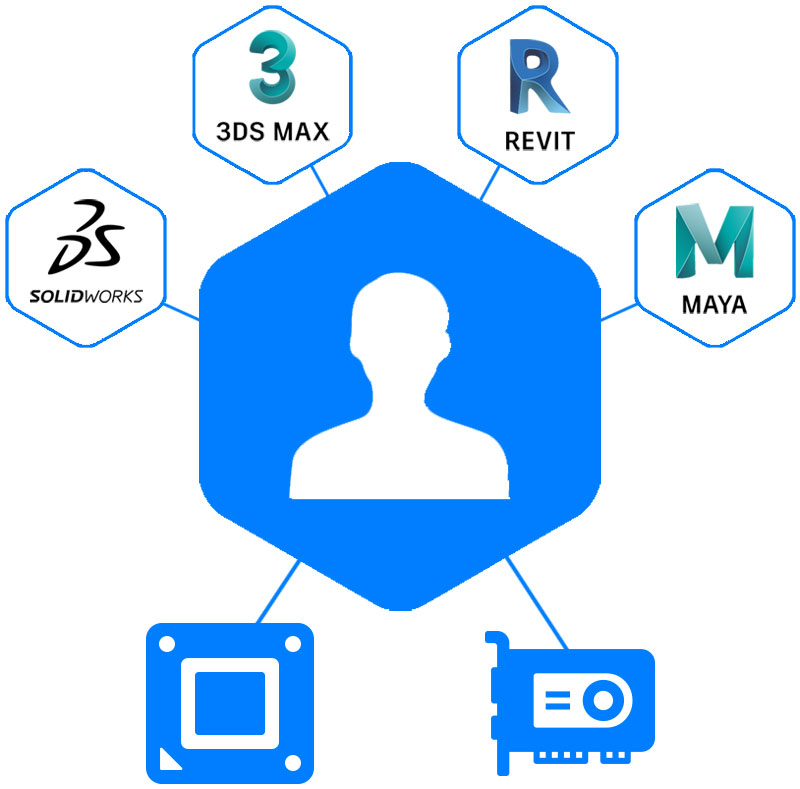 G8
---
Featuring up to four powerful NVIDIA® Quadro™, NVIDIA® GeForce™ or AMD® RadeonPro™ graphics cards, the 1U rack-mounted G8 server provides accelerated rendering/simulation for up to eight users.
---
---
Typically ships in 13 - 15 business days. Please refer to the Ship Date on the emailed receipt upon order completion.
---
Basic Configuration Specs
Configurations will vary greatly based on specific needs. Please contact us for a quote.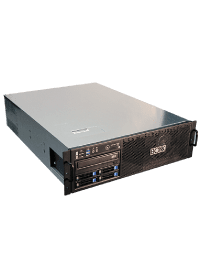 ProVDI™ 8401R-V
---
BOXX ProVDI™ solutions offer a unique scale-out approach to VDI which are engineering and optimized to maximize 3D productivity.
---
---
Typically ships in 13 - 15 business days. Please refer to the Ship Date on the emailed receipt upon order completion.
---
Basic Configuration Specs
10-core Intel® Core™ i7 processor OVERCLOCKED to 4.2GHz
128GB DDR4-2400 memory
1 x NVIDIA® Quadro™ M2000 graphics
240GB SATA 6GB/s SSD
Microsoft® Windows™ 10