Strategic Partners
BOXX maintains close relationships with key hardware and software manufacturers, enabling us to provide superior products on the leading edge of performance and reliability, as well as advocate on your behalf should you ever require a solution to a software-related issue.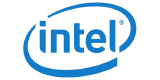 The BOXX Advantage
Creativity shouldn't have to wait on hardware. That's the BOXX philosophy. For creative professionals using Adobe CC, Revit, SketchUp and other software applications, BOXX workstations are designed specifically to remove workflow bottlenecks. We accomplish this with a thorough understanding of your software—the same applications we too rely on every day.

From our custom-designed chassis (using SOLIDWORKS) to state-of-the-art components from strategic industry partners, BOXX workstations deliver power and precision that you won't find at Dell, HP, Lenovo, Apple, or any of the other commodity computer manufacturers. Our professional engineers push the boundaries of professional overclocking and liquid cooling to offer speeds you won't find anywhere else, backed by legendary BOXX Technical Support and our knowledgeable performance specialists.

BOXX workstations and rack mount servers are purpose-built for your specific workflow. Whether your focus is GPU rendering, CPU rendering, computational simulation, 3D design & modeling, or neural networks & deep learning, our solutions increase productivity and provide maximum return on your investment. Whatever your workflow, there's a BOXX for you.
Engineered
for peak performance
Optimized
for creative workflows
Supported
for solving problems
See what our customers say about The BOXX Advantage:
More Than Just Hardware
We Know Your Software Too!
BOXX Performance Specialists not only know our hardware, they also understand the challenges that accompany your professional software applications. Whether you rely on Autodesk Revit or 3ds Max for modeling, V-Ray for rendering, SOLIDWORKS for simulation, or any other advanced computing software, our experts will guide you through the entire process, answer questions about your specific workflow, and address the pain points costing you time and money. You won't find this level of experience and expertise at Dell, HP, Lenovo, or Apple.

Manufactured
in the USA
At BOXX, we're engineers and creative professionals too. In fact, we rely on SOLIDWORKS, 3ds Max, and other applications every day. Our chassis are designed by BOXX engineers and proudly manufactured in the USA, but they aren't built for sending emails or gaming. They're crafted out of quality aluminum and steel strengthening components. That means maximum airflow and cool, quiet operation—even with the most demanding hardware configurations.
Legendary
Tech Support
At BOXX, we understand that you need to be back working just as soon as possible when something goes wrong. That's why YOUR productivity is always our top priority. Our in-house technical support operatives will attempt to recreate any issues you have in an effort to reproduce even the most obscure problem. We'll even overnight parts when necessary during your premium warranty period.
What's in the BOXX?
We understand that it's important to know where your money goes when purchasing a premium workstation. BOXX offers services and solutions that go far beyond what you'll find at Dell, HP, or Apple.
What Our Customers Are Saying
—