Because ANSYS software is relegated to a specific number of cores, you need a system that will maximize the performance of your core license. In other words, don't buy an eight-core system when you have purchased a sixteen-core ANSYS license. BOXX recommends an additional two to four cores over and above the ANSYS core license to allow for your operating system and other processes that may be running in the background.
Of course, selecting a BOXX workstation that will maximize your ANSYS workflow is critical. BOXX ANSYS solutions feature safely overclocked Intel® Core™ i7, Core X-series, or dual Intel® Xeon® processors (up to 56 cores), 2TB of RAM, and plenty of storage for large computational fluid dynamics simulations.
BOXX ANSYS performance specialists can custom-configure your ideal ANSYS workstation, while our U.S.-based legendary technical support can resolve any issues which may arise. No other systems manufacturer can provide that level of ANSYS support. Contact one of our specialists now and learn how BOXX can accelerate your ANSYS workflow and increase your productivity.
Recommended ANSYS Configurations
Entry Level - APEXX S3
CPU:
Overclocked 8-core Intel® Core™ i7 processor with liquid cooling
MEM:
Up to 64GB DDR4-2666MHz
HDD:
512GB M.2 PCIe Drive
GPU:
NVIDIA® Quadro™ P2000
OS:
Windows™ 10 64-bit Pro
APEXX X3
CPU:
Overclocked 3.6GHz 16-core Intel® Core™ X-Series i9 processor with liquid cooling
MEM:
Up to 128GB DDR4-2666MHz
HDD:
512GB M.2 PCIe Drive
GPU:
NVIDIA® Quadro™ P4000
OS:
Windows™ 10 64-bit Pro
Maximum Power - APEXX D4
CPU:
Dual Intel® Xeon SP Processors with up to 56 Cores with liquid cooling
MEM:
Up to 2TB DDR4-2666MHz ECC Reg
HDD:
512GB SSD M.2 PCle Drive
GPU:
Nvidia® Quadro™ P2000
OS:
Windows™ 10 64-bit Pro
CFD Simulation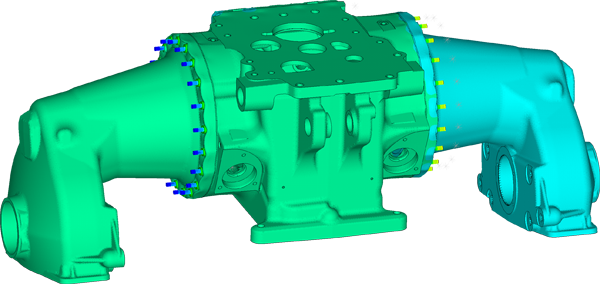 Computational Fluid Dynamics (CFD) software allows you to model fluid flow and other related physical phenomena. With CFD software, you can simulate and model aerodynamics, combustion, hydrodynamics, mixtures of liquids/solids/gas, particle dispersions, reacting flows, heat transfer, and much more.
ANSYS Computational Fluid Dynamics (CFD) solutions enable you to model and simulate all fluid processes (including fluid–structure multiphysics interactions) so you can be confident that your product will perform optimally before you manufacture the first prototype.
Recent innovations to modeling, meshing, user environment, high-performance computing, and post-processing radically accelerate your time-to-results without compromising accuracy. These innovations enable novices to quickly become productive, while providing experienced users with greater opportunities to excel using computational fluid dynamics software.
Structural Simulation
The ANSYS structural analysis software suite enables you to solve complex structural engineering problems and make better, faster design decisions. With finite element analysis (FEA) tools, you can customize and automate your simulations, and parameterize them to analyze multiple design scenarios. ANSYS Structural Mechanics software easily connects to other physics analysis tools, providing even greater realism in predicting the behavior and performance of complex products. ANSYS FEA software is used throughout the design industry to enable engineers to optimize their product designs.
The ANSYS structural analysis software suite allows you to:
Simulate all structural aspects of your product

Conduct linear static analyses that reveal stresses or deformations, modal analyses that determine vibration characteristics, and advanced transient nonlinear studies that focus on dynamic effects and complex behaviors.

Combine high speed with high accuracy

Two reduction techniques – submodeling and substructuring – enable you to condense models for rapid computation, without significantly affecting the accuracy of results.

Comprehensive Element Library

Represent complex real-world geometries from the ANSYS library of beams, shells, or solid-shells for thin structures, as well as solids that are used in a wide variety of applications.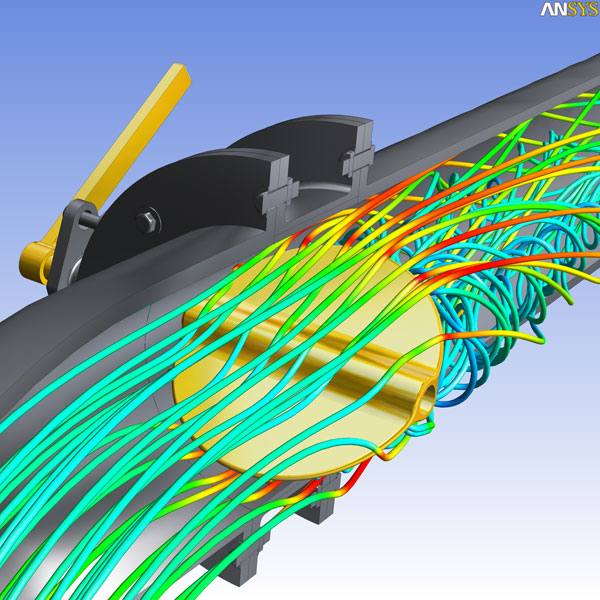 Manufactured
in the USA
At BOXX, we're engineers and creative professionals too. In fact, we rely on SOLIDWORKS, 3ds Max, and other applications every day. Our chassis are designed by BOXX engineers and proudly manufactured in the USA, but they aren't built for sending emails or gaming. They're crafted out of quality aluminum and steel strengthening components. That means maximum airflow and cool, quiet operation—even with the most demanding hardware configurations.
Legendary
Tech Support
At BOXX, we understand that you need to be back working just as soon as possible when something goes wrong. That's why YOUR productivity is always our top priority. Our in-house technical support operatives will attempt to recreate any issues you have in an effort to reproduce even the most obscure problem. We'll even overnight parts when necessary during your premium warranty period.
What's in the BOXX?
We understand that it's important to know where your money goes when purchasing a premium workstation. BOXX offers services and solutions that go far beyond what you'll find at Dell, HP, or Apple.
What Our Customers Are Saying
—