GET OUT
OF THE MUD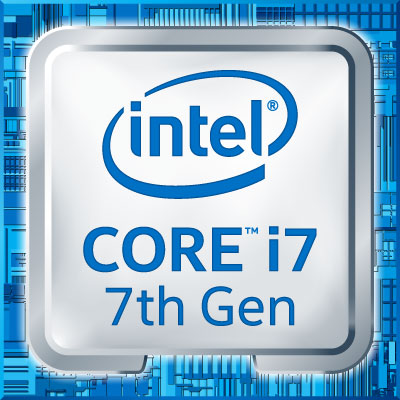 BOXX takes the new 7th generation Intel® Core® processor to knew heights with professional overclocking and advanced liquid cooling, engineered to allow speeds beyond 4.2GHz — all the way up to a breakneck 4.9GHz. Of course, you also get better performance and advanced output from all the other enhancements the 7th generation Core® i7 delivers, too:

Intel® Hyper-Threading Technology allows each processor core to work on two tasks at the same time, improving multitasking, speeding up the workflow, and accomplishing more in less time.

Extends DDR4 RAM memory technology in the mainstream, allowing systems to have up to 64GB of memory and high transfer speeds at low power compared to DDR3 (DDR4-2400 MT/s @ 1.2V vs DDR3-1600 MT/s @ 1.5V).

Enhanced full range base-clock settings that provide more control, more granularity for overclocking your platform - when paired with the Intel® Z270 chipset, that also allows you to tune key aspects of your system including cores, power and memory.
No products found that match your search criteria
Hardware-Based
Features Mitigate Threats
7th Gen Intel® Core™ processors offer hardware-level security features that strengthen the protection of your enabled security software. Hardware-based security to help you compute with greater peace of mind. Security features include:

Intel® Software Guard Extensions (Intel® SGX) that help applications protect your system and your data.

Intel® Memory Protection Extensions help protect application's run time integrity.

Intel® Device Protection Technology with BIOS Guard and Intel® Device Protection Technology with Boot Guard help protect your system during boot.

Intel® Platform Trust Technology provides a critical component to help in protecting your system boot integrity.

More Than Just Hardware
We Know Your Software, Too!
BOXX Performance Specialists not only know hardware inside and out, they also understand the challenges that come with the advanced software you use in your everyday workflow! Whether you use Autodesk Revit or 3ds Max for modeling, V-Ray or Iray for rendering, SOLIDWORKS for simulation, or any other advanced computing software, one of our experts can walk you through the entire process, answer questions about your specific workflow, and address all those pesky pain points that cost you time and money. Ask anyone — you won't find real software experts with helpful advice at Dell, HP, or Apple.