THE FASTEST PATH TO DEEP LEARNING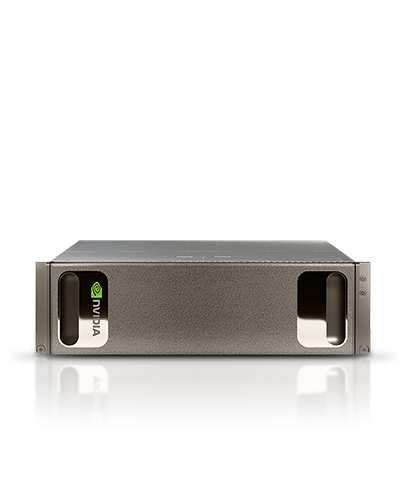 NVIDIA DGX-1
---
NVIDIA DGX-1™ fast-tracks your initiative with a solution that works right out of the box, so you can gain insights in hours instead of weeks or months powered by eight Tesla™ V100 or P100.
---
---
Typically ships in 28 - 30 business days. Please refer to the Ship Date on the emailed receipt upon order completion.
---
Basic Configuration Specs
Configurations will vary greatly based on specific needs. Please contact us for a quote.
DGX-1 HIGHLIGHTS
Dual 20-core Intel® Xeon® E5-2698v4 processors at 2.2 GHz
512GB DDR4-2133MHz LRDIMM Memory
8 x NVIDIA® Tesla™ V100 or P100 accelerator cards
for a maximum of 40,960 CUDA® cores (28,672 on P100)
3,200 watts of maximum power
4 x 1.92TB SSD RAID0
Ubuntu Linux Host OS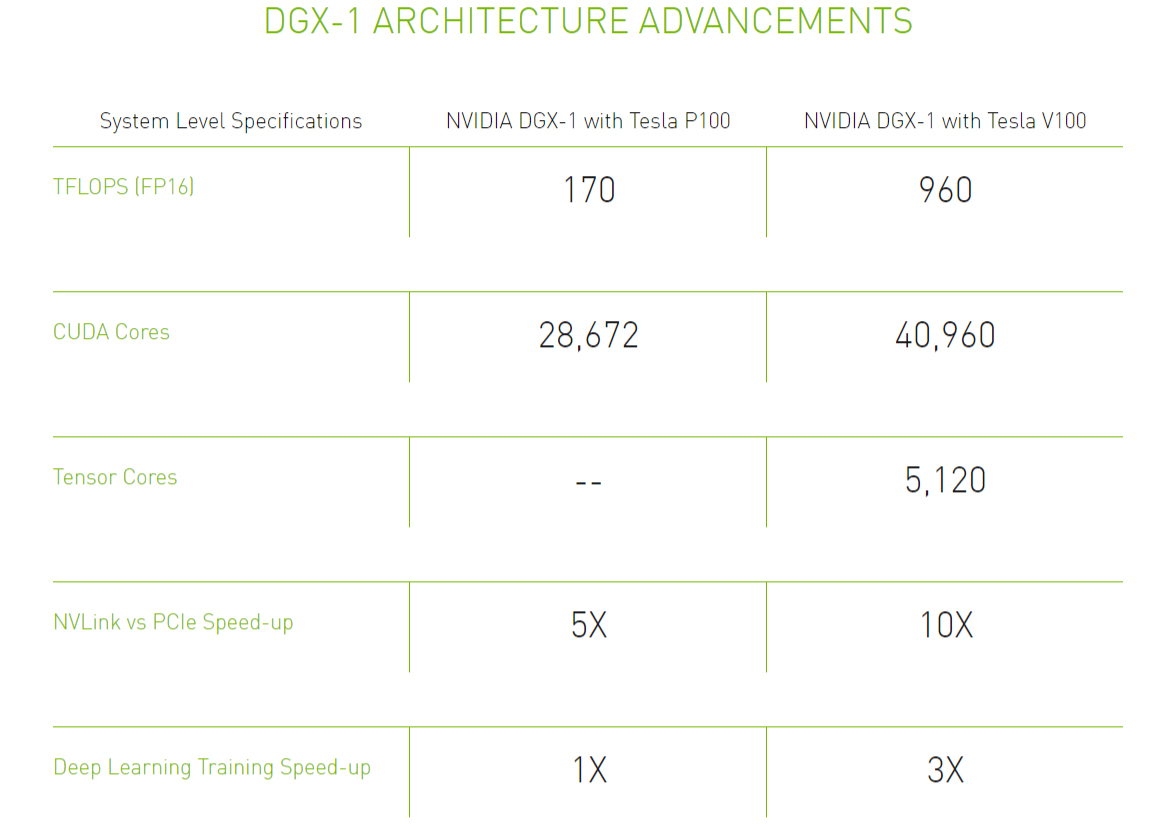 NVIDIA DGX-1
Explore the powerful components of DGX-1.
NVIDIA TESLA V100


The first GPU architecture to incorporate Tensor Core technology designed for AI.



NEXT GENERATION NVIDIA NVLINK


High-speed interconnect 300 GB/s per GPU, 10x faster than current PCIe Gen3 x16 interconnections.



TWO INTEL XEON CPUs


For boot, storage management, and deep learning framework coordination.



QUAD EDR IB


High-bandwidth and low-latency, with a total of 800 GB/s of communication.



THREE RACK-UNIT ENCLOSURE


Fits in a compact rack space, using 3,200 Watts of maximum system power.




MORE THAN JUST HARDWARE.
WE KNOW YOUR SOFTWARE, TOO!
BOXX supports multiple configurations of its products and prefers to work closely with its customers and partners to determine the best fit for their company's needs. We work hard to listen and understand and can tailor any of our products to your specific requirements. If your're looking to accelerate training and inference of deep neural networks using applications like TensorFlow, Caffe, Torch 7, Theano, Neon, and AMBER one of our performance specialists can guide you to the appropriate solution and configuration. Click below to connect with us.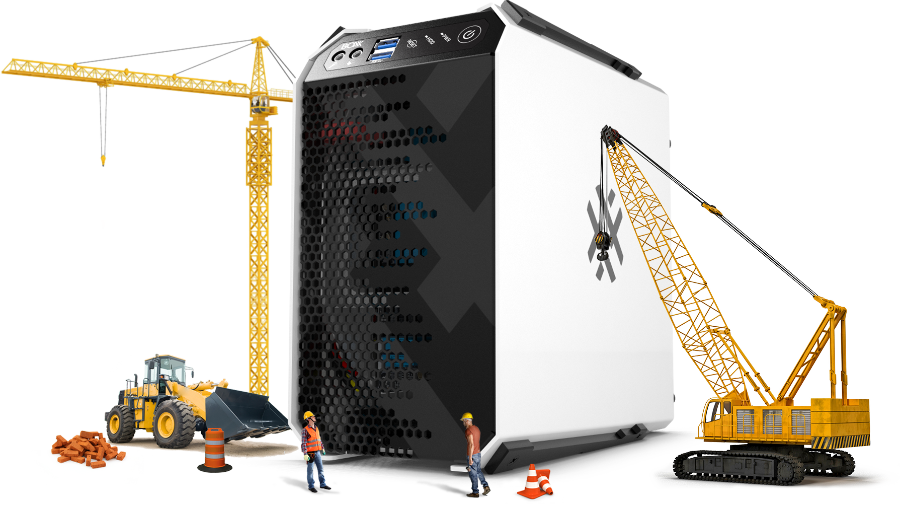 Manufactured
in the USA
At BOXX, we're engineers and creative professionals too. In fact, we rely on SolidWorks, 3Ds Max, and other applications every day. Our chassis are designed by BOXX engineers and proudly manufactured in the USA, but they aren't built for sending emails or gaming. They're crafted out of aircraft quality aluminum and steel strengthening components. That means maximum airflow and cool, quiet operation—even with the most demanding hardware configurations.
Legendary
Tech Support
At BOXX, we understand that you need to be back working just as soon as possible when something goes wrong. That's why YOUR productivity is always our top priority. Our in-house technical support operatives will attempt to recreate any issues you have in an effort to reproduce even the most obscure problem. We'll even overnight parts when necessary during your premium warranty period.
The BOXX Workflow
Keep working while you render! BOXX offers unique hardware packages specifically designed to reduce the bottlenecks that plague professional software applications. By offloading your rendering, simulation, or other multi-threaded tasks, creativity never has to be put on hold by your hardware. That's the philosophy behind The BOXX Workflow.
WHAT'S IN THE BOXX?
We understand that it's important to know where your money goes when purchasing a premium workstation. BOXX offers services and solutions that go far beyond what you'll find at Dell, HP, or Apple.
WHAT OUR CUSTOMERS ARE SAYING...
—